SPECTATORS
Watch and cheer on the best runners in the world from the Golden Trail World Series Fan Zone at Chandolin…
Road Closed
The cantonal road going up the Anniviers Valley (near the Sierre race start) will be closed from 4:35am to 5:45am and from 9:50am to 10:15am.
Where can I watch the race?
The best places to watch the race are:
Sierre Departure Point
The first curve of the Anniviers cantonal road overlooks the race start, providing an excellent view and beautiful vista.
Niouc
A compulsory check-point for Elite Runners, optional for those in the Tourist Category.
Chandolin
Starting at 6:25am: watch the first Tourist Runners go by.
9:45am: Junior Runners' Race Start.
Starting at 11:10 am: watch the first Elite Runners go by from the GoldenTrail World Series Fan Zone.
Tignousa
The St Luc funicular takes you directly to the Tignousa Aid Station and gives you access to the highest portion of the trail. From there the Planet Path stretches all the way up to the Hôtel Weisshorn.
Zinal
From the dam to the finish line you are invited to support, cheer and applaud the 4250 participants in their final efforts along the last 700m of the race.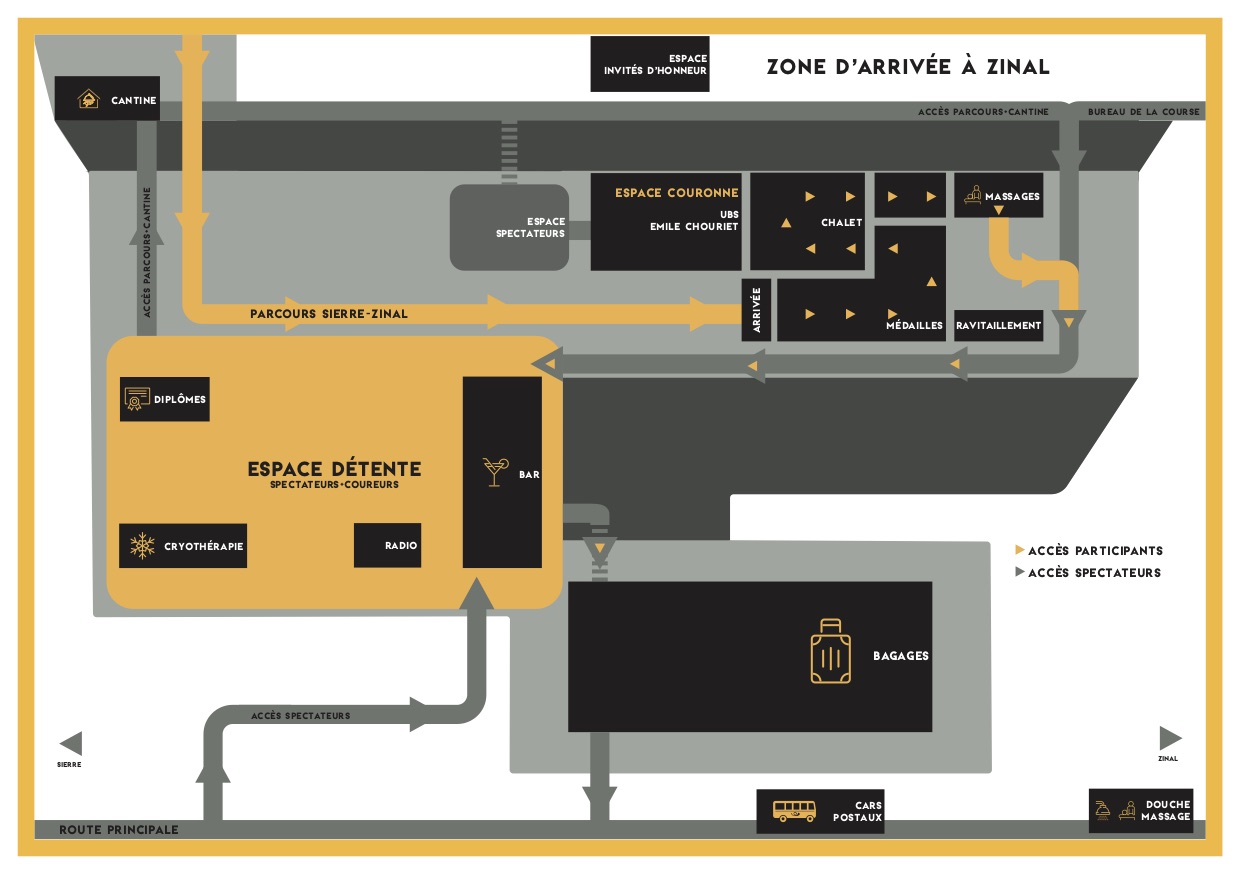 Where can I park?
There are several car parks in the various resorts (Chandolin, St-Luc, Zinal). However, we strongly advise you to carpool as these are small villages and parking areas are limited. You can also travel on the PostBuses. Routes and schedule available here.