JUNIOR RACE
A 19 km long mountain running trail for under-20s.
Sierre-Zinal 2022 is scheduled for Saturday 13 August!
REGISTRATION INFO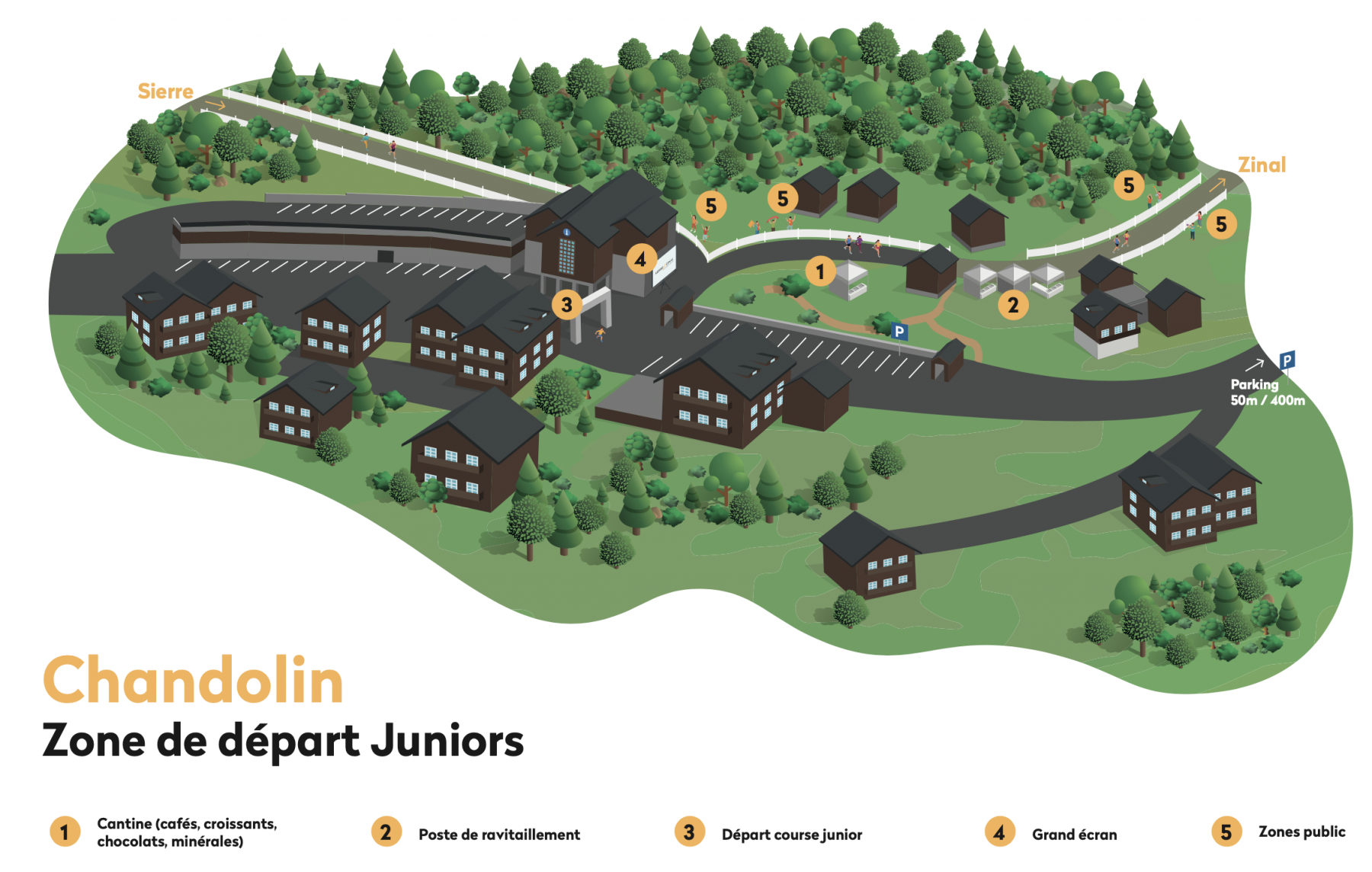 Price
CHF 30.-
RUNNERS INFORMATION
The Chandolin-Zinal mountain race is organized each year by the Association Sierre-Zinal. Chandolin-Zinal is a physically demanding, 19 km long mountain running trail which requires adequate training.
It will be held on Saturday 13 August, 2022 at 10:15 at Chandolin and is open to young athletes under 20 years of age (born in 2003 or younger).
Children under 10 are advised not to attempt Chandolin-Zinal. Children under 12 may have a running a partner. Children over twelve may not run with a partner.
Reminder: Children under 10 can sign up for the "Race of the Five Obstacles" in Sierre on Friday 12 August, 2022.
Entry fees for Chandolin-Zinal are non-refundable. Runners who are prevented from attending event must contact the Race Entry Fee Insurance directly:
EUROPÄISCHE REISEVERSICHERUNGS AG
Margarethenstrasse 38
Postfach
CH-4002 Bâle
Tél: +41 58 275 22 10
Fax: +41 58 275 27 42
schaden@erv.ch
Apparel and gear
You may take part in Sierre-Zinal with regular running shoes as long as they provide a decent amount of support. Part of the trail runs 2000 meters above sea level and in case of foul weather conditions it is advisable to wear adequate mountain clothes, full sleeves and sweat pants (this is especially true for the "Tourist" category).