Trainingslager, Jules-Henri Gabioud
Lassen Sie sich im Universum von Sierre-Zinal von einem bekannten Coach anleiten und sichern Sie Ihre Anmeldung für den Lauf.
SIERRE-ZINAL PREPARATION COURSE in SIERRE with 1 sierre-zinal registration
from May 13 to 14, 2023, with JULES-HENRI GABIOUD, CHF 550.00, including race number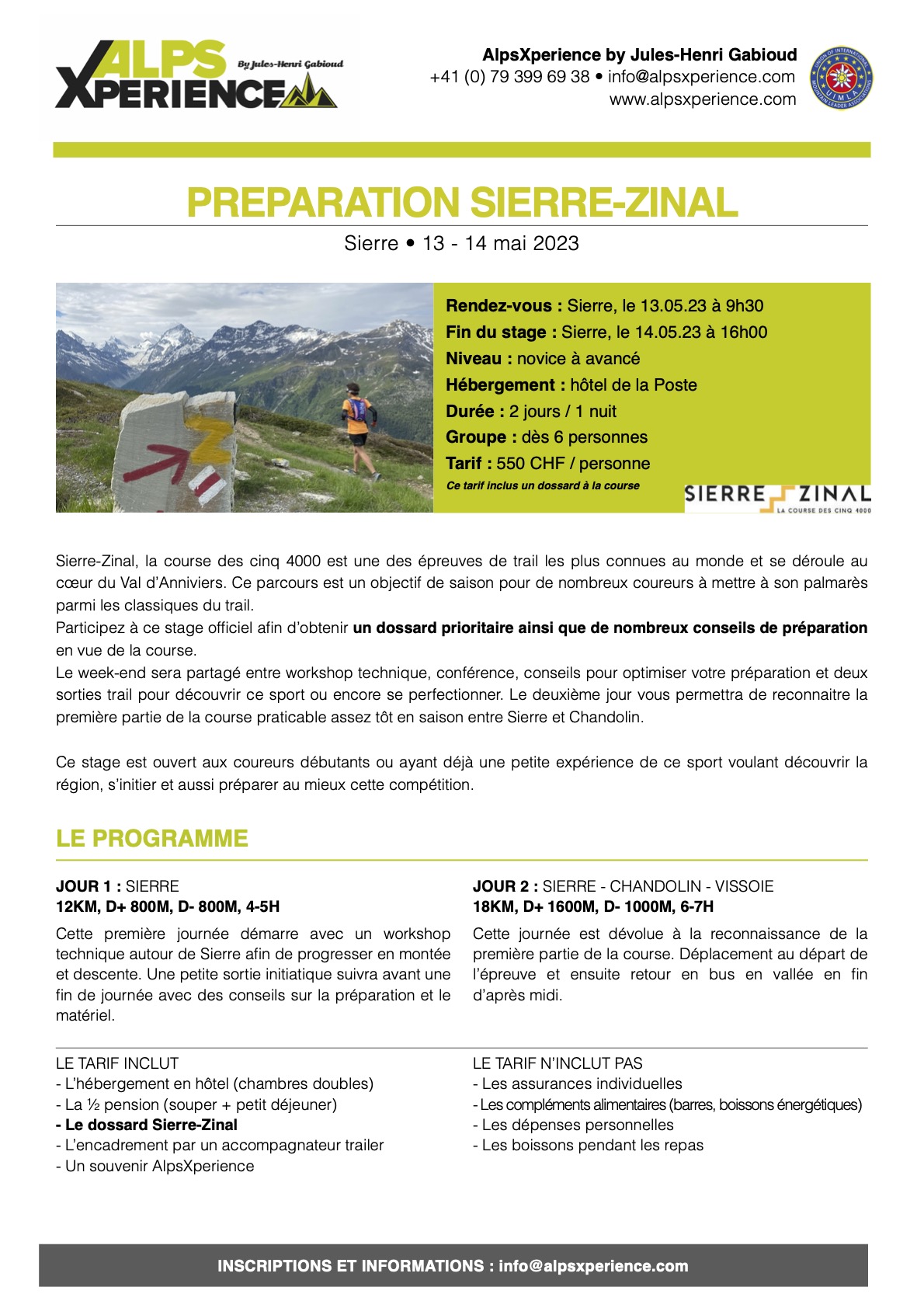 --------------
sierre-zinal reconnaissance course in zinal with 1 sierre-zinal registration
from 10 to 11 JUNE 2023, with JULES-HENRI GABIOUD, CHF 550.00, bib included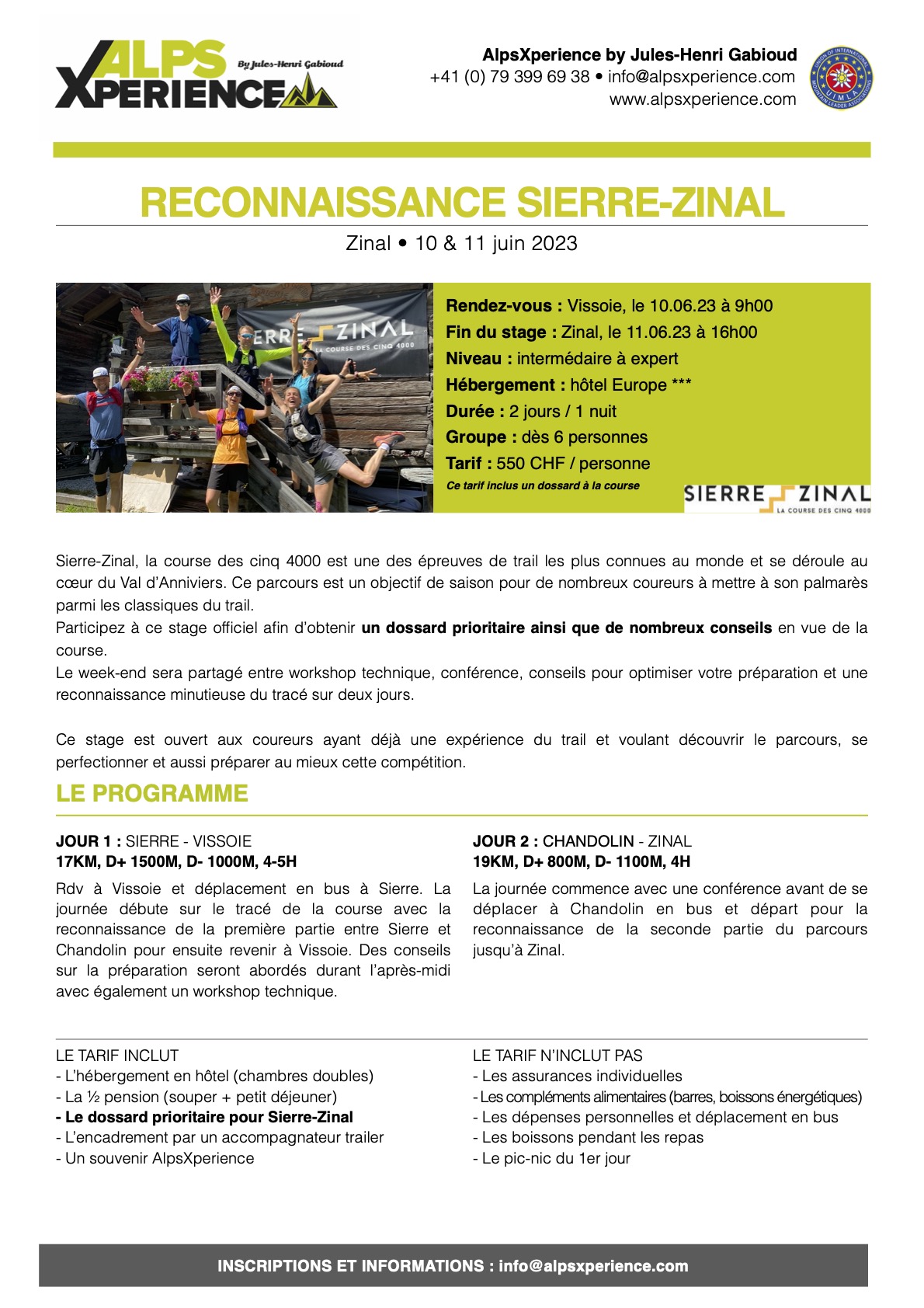 Jules-Henri Gabioud is a mountain leader with a federal diploma and an ultratrailer with numerous victories in long endurance races. Founder of AlpsXperience, he will share with passion the trails with you while transmitting his experience of the trail and the mountain in order to prepare you as well as possible for this myth that is Sierre-Zinal.
Participate in this official training course to get a priority number and many tips to prepare for the race.
The weekend will be divided between technical workshops, conferences, advice on how to optimize your preparation and two trail outings to discover this sport or to improve your skills.
An AlpsXperience trail course is above all about having a good time in good company while sharing a common passion.
Good preparation and I look forward to meeting you on this occasion.
Jules-Henri